Wren DeSantis

'

Portrayed by

Victoria Justice

Personality

Fun

Friends:

April, Rossevelt
Wren is Albert's older sister, she wants to go to university to get away from her family. She is currently dating Roosevelt.Wren is the best friend of April and Girlfriend of Roosevelt . Her former crush Aaron Riley (Most popular guy in school) liked her back but Wren realised she liked Roosevelt not Aaron.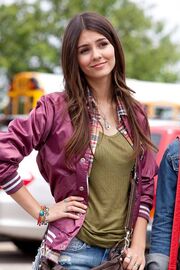 Ad blocker interference detected!
Wikia is a free-to-use site that makes money from advertising. We have a modified experience for viewers using ad blockers

Wikia is not accessible if you've made further modifications. Remove the custom ad blocker rule(s) and the page will load as expected.